Baxter Regional Hospital Foundation Welcomes New Board Members
Category: Foundation
Posted On:
Written By:

Baxter Regional Medical Center
Baxter Regional Medical Center recently welcomed four new members to the Baxter Regional Hospital Foundation Board of Directors with the additions of April Fowler, Steve Litty, Heather Knight Loftis, and Matthew Taylor, AuD.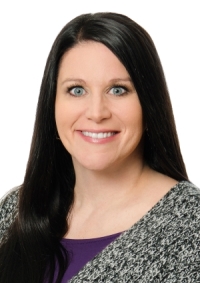 An Arkansas native, April Fowler moved to Mountain Home in 1990 and is a Mountain Home High School graduate. She attended Arkansas State University-Mountain Home. April has been in the banking industry for the last 12 years, having served the last 8 years at US Bank. After 11 years as Branch Manager, the transitioned to the US Bank Home Mortgage department last year, giving her more flexibility to spend time with her 7 year old daughter, Emma. In her spare time, April enjoys spending time on beautiful Lake Norfork with family and friends. She also serves on the Schliemann Center for Women's Health Education Advisory Board.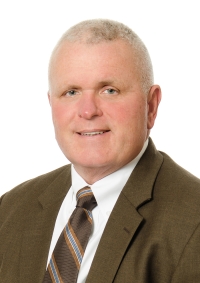 Steve Litty is a Mountain Home High School graduate and attended the University of Arkansas, where he earned a Bachelor of Business Administration. Steve spent 20 years working in the landline telephone industry, before joining a financial institution about 10 years ago. He currently works in the Mountain Home branch of West Plains Bank and Trust Company. He also owns 2L Cattle Company with his brother, Kevin, and he serves as a part-time officer with the Mountain Home Police Department. Steve is currently on the ASU-MH Business Advisory Council, has been a Rotarian for 27 years, and is a Paul Harris Fellow. He has also served on the Mountain Home City Council, the Baxter County Quorum Court and the Peitz Cancer Support House Advisory Board.
Steve and his wife Shonda have two children, Caroline and Brad. He and his family attend First Baptist Church in Mountain Home.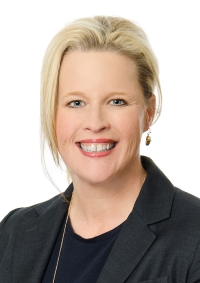 A Mountain Home native and a 1995 graduate of MHHS, Heather Knight Loftis earned a Bachelor of Business Administration in Marketing from the University of Central Arkansas. She spent 10 years working in healthcare philanthropy, first for Arkansas Children's Hospital Foundation as Director, Children's Miracle Network, before moving back home to serve as Director, Annual Giving, for Baxter Regional Hospital Foundation in 2004. She joined the family business, KTLO, Classic Hits and the Boot, in 2008 as Sales Manager.
A member of Mountain Home Rotary Club, Heather currently serves on the board of directors for Twin Lakes Community Foundation, ASUMH Development Council, and Baxter County Library Foundation Advisory Council. She is an Advisory Member of Twin Lakes Community Foundation Future Fund and is on the MHHS Athletic Hall of Honor Committee. She has also served on the boards of Mountain Home Chamber of Commerce, Serenity Inc. and Donald W. Reynolds Library serving Baxter County.
Heather and her husband, Chris, own Bookworms Café at the Library. They have two children, Mia, age 16 and Zane, age 3.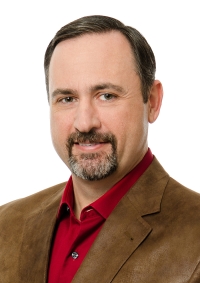 Matthew Taylor, AuD, is the owner of Taylor Hearing Centers in Arkansas and Tennessee. He and his wife, Tricia, have called the Twin Lakes area home for 21 years after previously living in Ohio. They have two children, Gianna, age 15, and Jacob, age 10. Dr. Taylor is a graduate of the University of Florida and Kent State University. When he isn't working in tune with an ear, he spends time outdoors on the lake with his family, gardening, going on missions with the Starkey Hearing Foundation, attending area sporting events, and being a "Prop Dad" for his children, who dance competitively with Studio H Dance Company in Mountain Home.
Dr. Taylor currently serves on the Mruk Family Education Center on Aging Advisory Board, Rotary Club of Mountain Home Board of Directors, and Parish Council at St. Peter the Fisherman Catholic Church. He is the Audiology Representative to the Arkansas Board of Hearing Instrument Dispensers.