Baxter Regional Magnet Celebration
We did it! Baxter Regional has earned Magnet Recognition, and it's all thanks to you.
It's finally here! The Baxter Regional Magnet Celebration will be held at Hickory Park on Friday, May 6. Festivities begin at 5 PM and the event will end at 9 P.M. The celebration will include live music, several different food vendors, a Beer Garden, arts and craft vendors, and a huge Kids' Zone. There will be fun for all ages, so bring the whole family.
Members Only, an 80s tribute band, will be headlining the live music. Their high-energy show, combined with lights and the most recognizable hits of the 80s, will provide a night to remember. Seating will not be available, so please bring your own lawn chairs.
Attendees of the Beer Garden must be 21 to enter, and all alcohol must stay in the Beer Garden area. Please Drink Responsibly. Many different food options will be available at the event, including food trucks and local restaurants on the square.
Safe and fun entertainment for your children will also be available. The Kids' Zone is conveniently located within visual distance of all main adult attractions including the Beer Garden, food vendors and the main stage.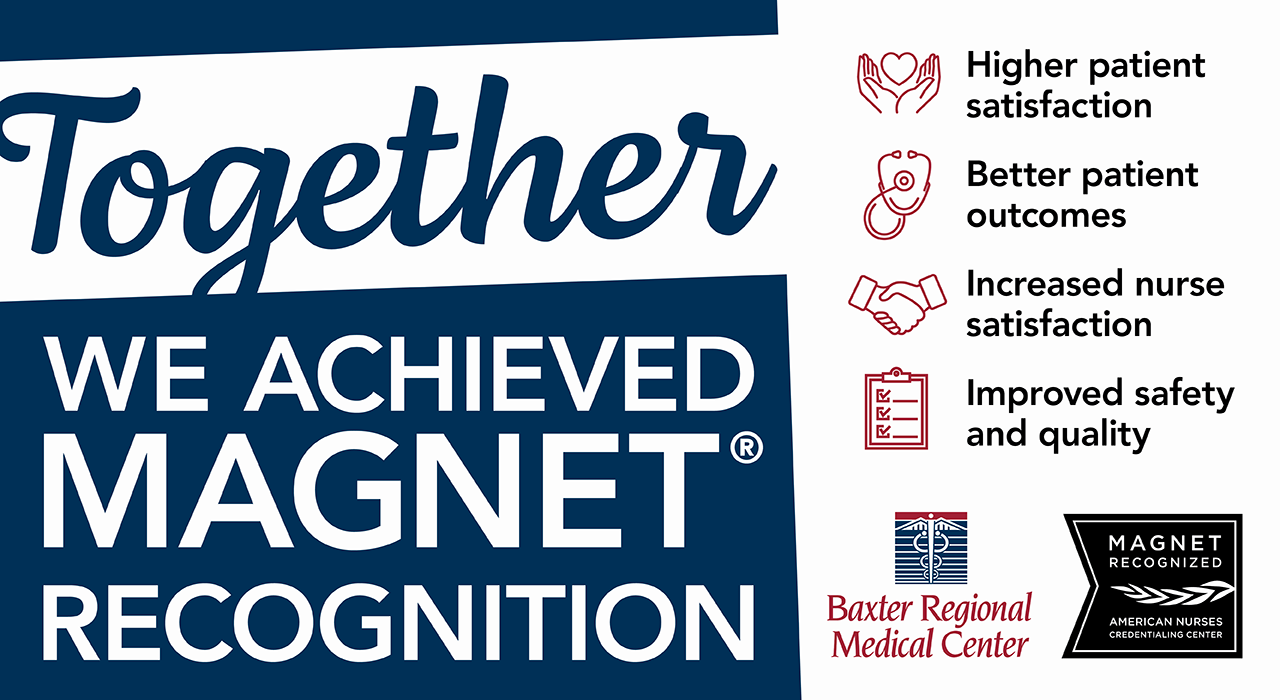 What is Magnet Recognition?
ANCC Magnet Recognition® is the highest and most prestigious international distinction that a health care organization can receive for nursing. Only 8.9% of U.S. hospitals and 547 hospitals globally have achieved Magnet® recognition. Baxter Regional is one of only five hospitals in Arkansas and the first in northern Arkansas and southern Missouri to achieve this designation.
For more info on Baxter Regional's Magnet Recognition, visit www.baxterregional.org/magnet.